Inner wings, in the RH wheel arch, quite a bit worse than I expected in an isolated area. This was covered by original underseal on the outside and original bitumen-type sound deadener on the inside, neither of which were removed before Enviro Strip, so this bit of rot was hidden until now.
(LH similar but much smaller area of rot).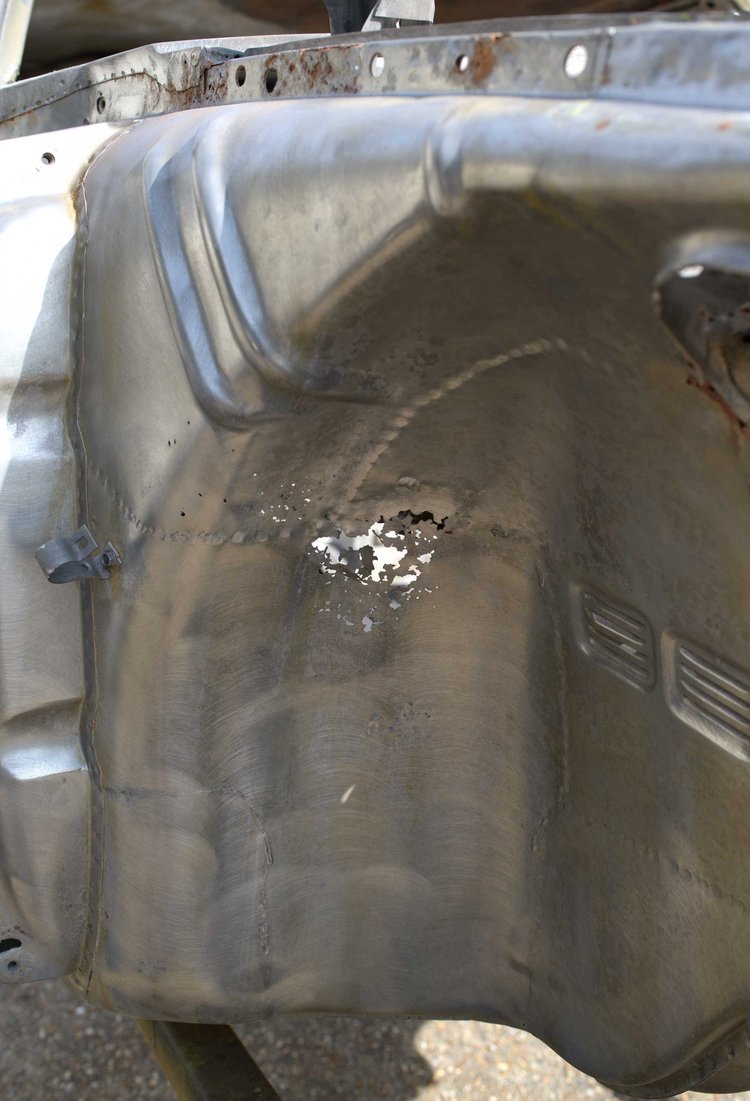 That's about it for rust. Slightly worse than I'd hoped, but not terrible.